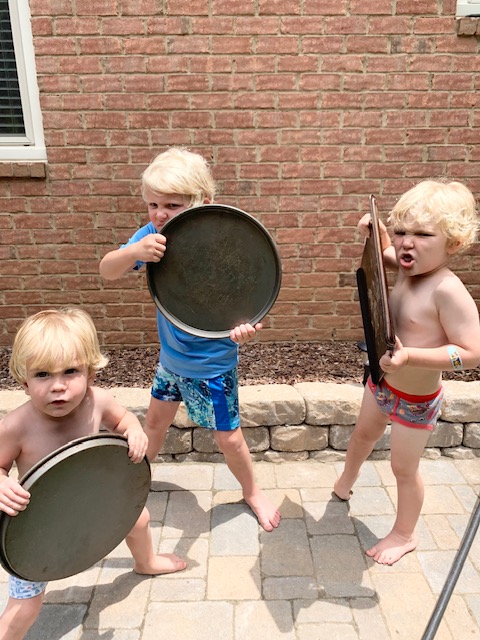 Summer has flown by and my intention to do a month-long study on faithfulness has not been as robust as I hoped. But it has been life giving for me, and once again I find myself thankful for the way God uses our small gifts to accomplish His good and perfect will.
This week I wondered how to teach our boys the shield of FAITH concept from Ephesians 6. Of course they love to battle and there always seems to be one going on at our house. The important thing I wanted them to grasp is something that stuck out to me when I read Priscilla Shirer's Armor of God Study. She pointed out that besides prayer, the piece of armor that Paul talks about most when he encourages believers to put on the full armor of God is not the helmet of salvation or the sword of the spirit…it's the SHIELD of FAITH.
"Take up the shield of faith, with which you can extinguish all the flaming arrows of the evil one."

Ephesians 5:16
Flaming arrows? Long ago, flaming arrows were used to scare and distract from the main battle! Our faith forms a shield of protection around us so we can continue forward even when the flaming arrows of busyness, comparison, worry, doubt and guilt threaten to distract and overtake us. They are no match for our shield of faith.
Extinguishing the Flaming Arrows
I knew the only way to get the boys outside in this heat was with water balloons so I had each of them grab a shield (a.k.a., a cookie sheet) and we met to discuss our battle plan while the water balloons filled up! Directions:
Map out a mission. For example tell kids, "Your goal is to get from here to there without getting hit by the flaming arrows/WATER BALLOONS."
"What is going to protect you from the flaming arrows?" The boys all yelled, "Our shields of FAITH!"
When they are excited about something I have found this is the prime time to engage in a quick teachable moment. I reminded them that the main purpose of flaming arrows was to distract, then we discussed some distractions the enemy uses with us today and wondered together how faith has the power to extinguish those flames. All we have to do is believe God is trustworthy and have faith in Him and it's like a shield around us! But how much faith do you think we need? Do you think we need a ton of faith to have a big shield? Banks made me laugh when he asked, "Is this where the faith as small as a mustard seed comes in?" YES!
Next, let the battle begin! As the boys ran through the yard, I threw water balloons at their shields. When the balloons hit the cookie sheet, they pop and it makes a very loud sound, bringing so much joy to their faces.
They asked to repeat this game until all of the water balloons were gone and even got Charlie to throw some flaming arrows at them.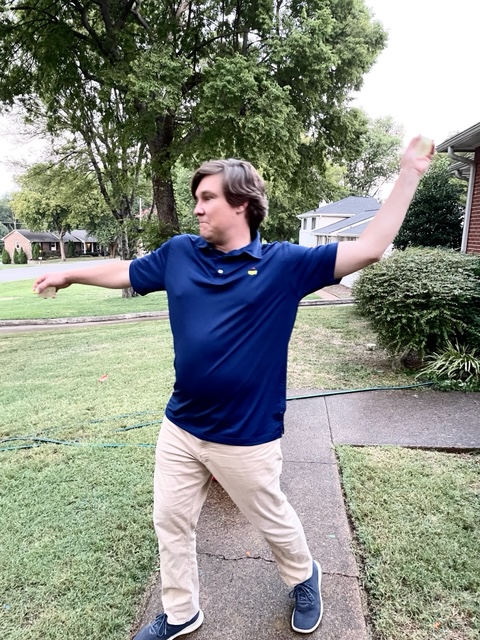 Coco, who has been a guidance counselor for as long as I can remember, had a great observation of why she thought the boys loved this so much. She said that every child has four basic needs, love and belonging, power, freedom, and fun… and they need these everyday! The balloon activity is positively fun, they feel power when they escape the arrows, and what better way to feel free than running (in any direction). They know they are loved because you spend time teaching them about the One who IS LOVE.
This is one of the easiest CB&J activities we have ever done, but over the past week the boys have begged to play this again, THREE different days. I hope it brings your family as much joy as it has brought to ours. When children realize the weapon God has given them to extinguish the Enemy's flaming arrows, their faith can't help but grow! What a mighty God we serve.