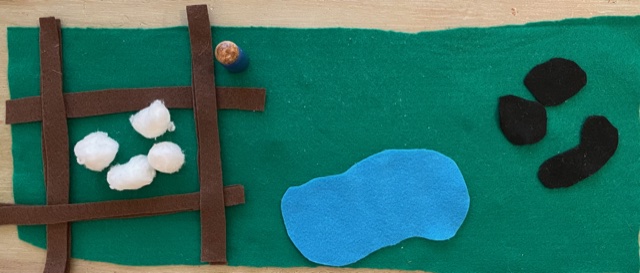 We are officially in our month of LOVE! The parable of The Good Shepherd is a beautiful reminder that God loves us so much that he continues to pursue us no matter how many times we go astray or wander away from Him. My boys enjoy hearing this story using the Godly Play technique. Check out my Instagram Story for details.
Strategies:
Now you have everything needed to tell the story but how do you engage your children to make listening something they want to do? I've done CB&J with three out of our four boys-so far, and all three have different learning preferences when it comes to hearing Bible stories!
For the Child Who is Eager to Learn: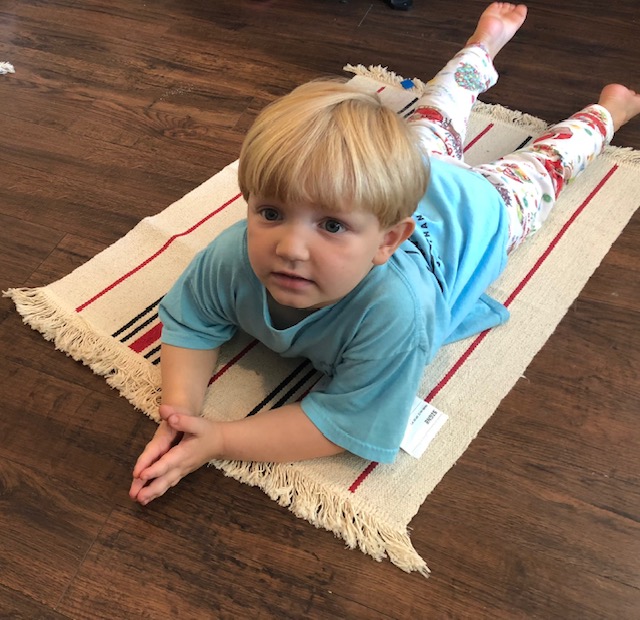 When my oldest son was in Pre-K he woke up asking when it would be time for CB&J! As soon as we finished breakfast he was sitting criss-cross applesauce waiting for me to begin. "What is a parable?" I asked him. We discussed that parables are gifts given to us through the Bible and they can be described as comparisons or an earthly story with a heavenly meaning. Then, I began!
For the Child Who Enjoys Learning as Long as it's Not Interrupting Play Time: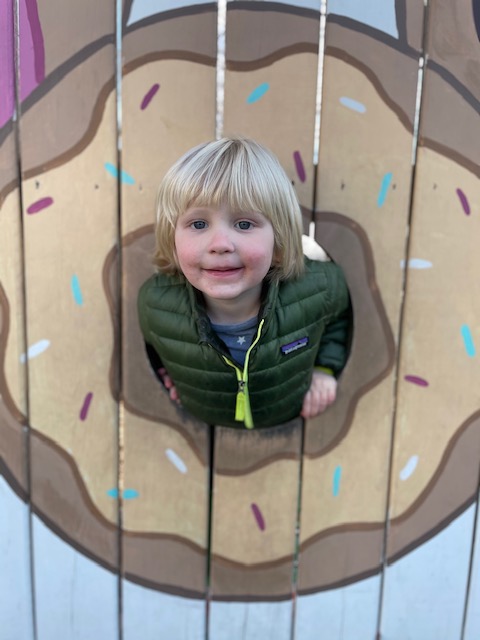 When Banks woke up, I told him I had a special story I couldn't wait to share with him that day! Then, I asked him to tell me one thing he would like to do together that day. "Play football!" he quickly responded. Later that morning (after the baby had gone down for a nap) I pointed out that this would be a perfect time for us to do something fun together. Then I gave him a choice, "Do you want to play football first and then I can share my special story with you? Or would you like to hear the story first and then we play our football game?" Of course he wanted to play football first, so we did! After the game was over (fyi, he won 21-14) Banks willingly came inside and was completely tuned in to the story! I have learned that communicating expectations early in the day is of the utmost importance to him. You can read a more detailed post on this topic here.
For the Unpredictable Two Year Old:
While Justice was at school, I had gotten out the Good Shepherd props so I could practice telling the story to be ready to share with the boys later that week. I accidently forgot, however, to put the props away and had left them set up in the floor. "What dis?" Justice asked, as he plopped down and picked up the Good Shepherd figure. My instinct was to say, "Oh no no no, I'm not ready to share this story yet! I have to run to a doctor's appointment!" This moment happened so organically I almost missed it because things were playing out differently than I had planned in my mind.
But, I sat down in the floor beside him and started the story, "Oh! That's the Good Shepherd." Then he picked up a sheep and put it under a rock. "Sheep hiding," he said with a smirk. "He looks lost, I wonder if he's scared?" I asked. Then I told him more of the story. This was an unexpected gift in the middle of a busy day that reminded me that sharing the gospel with the boys doesn't always have to be perfectly set up. Sometimes the sweetest moments happen when I move over and let the Holy Spirit lead the way.