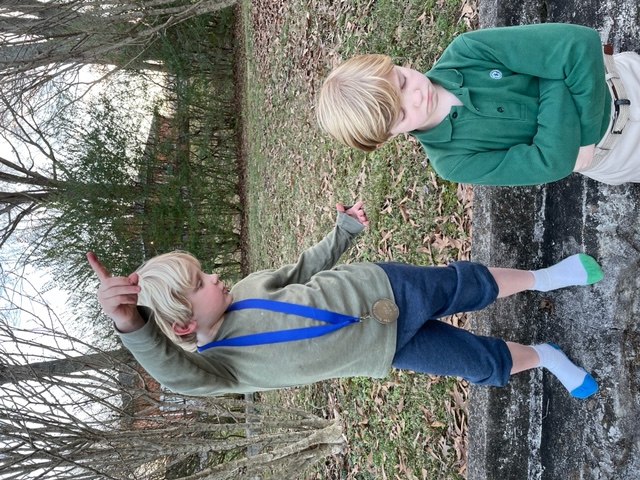 "I'm the BEST!"
Is this phrase thrown around at your house? I lose track of how many times each day, I hear these words shouted from one child to another. And while I am all about self confidence, I think there is a better way.
Humble. I originally chose this word, with my older boys in mind, but as always, God has a way of softening my heart to the many areas of my life where humility is greatly lacking. I am truly so excited to share with you all that is on my heart, I don't even know where to begin! It feels like my fingers can't type these thoughts out fast enough, so let's dive right in!

Explaining the word humble to young children can be a challenge, but my boys seemed to latch on to the phrase from our memory verse which says that being humble means to, "value/treasure others more than yourself." I also love my dear friend Natalie's definition she shared…"Less of me, more of Him."
So what does being humble look like? We made a list of examples:
Letting your brother choose what show to watch first.
Not making a big deal about how good your catch was while playing football.
Picking the shoes up you left laying around the house before your mom even tells you to put them away!
Telling someone when they did something well, giving them a compliment and not expecting one in return.
(And my personal favorite!) Making a big deal about God instead of yourself; since all of our gifts come from Him anyway. – 1 Corinthians 4:7
As I call out this character trait throughout the month, I try and add in that short definition of humility as often as I can so they truly know what being humble means rather than just learning a new vocabulary word.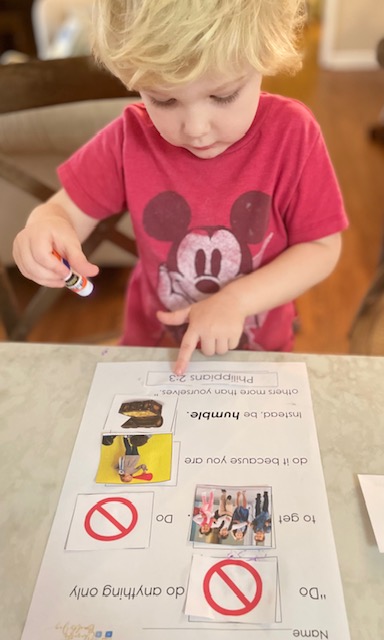 We recently discovered how amazing the NIrV (New International Version for Young Readers) Bible is! I especially love how it puts Philippians 2:3 in language that children can comprehend and memorize.
We also created the same verse for older children, using multiplication facts. My second grader thought some of these problems were a bit challenging, so we worked on problem solving skills/strategy. I encouraged him to go through and solve all of the problems he could figure out. Then, prompted him to try and fill in the missing letters that made up the verse. (Hint: you may not have to solve all of the problems to discover the missing words and finish the verse!)

"It was just before the Passover Festival. Jesus knew that the hour had come for him to leave this world and go to the Father."

John 13:1
If you knew this was one of your last meals with your family and friends before you left for a very long time, what would you do? What would you spend your time talking about? What would you want them to remember about what you said or did?
During the last supper, Jesus washes his disciples feet, leaving no question about the importance of being a servant in the kingdom of God!
"Now that I, your Lord and Teacher have washed your feet, you also should wash one another's feet. I have set an example that you should do as I have done for you…"

John 13:14-15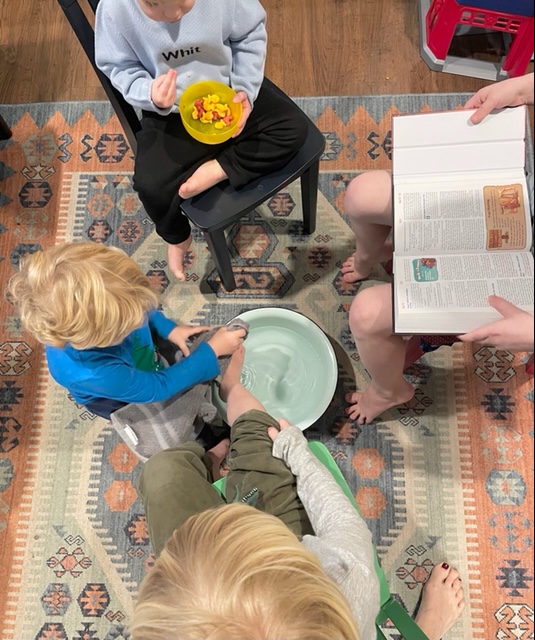 Because the boys were not as familiar with this story, we have read it from multiple Bibles, many times, focusing on different parts of the story each time. Make sure you remind children that the roads in Jesus' day were dirt and sandals were almost always worn. Think about how dirty their feet must have been. (I envision my boys' feet in the heat of the summer after an afternoon of wearing their Natives outside! Yikes.) Usually the job of washing guest's feet was reserved for the lowest of servants and here we see Jesus, the Son of God and Savior of our world washing the disciples feet before He is crucified. What an amazing display of humility and love.
My boys favorite activity with this story was acting it out. Justice played the role of Jesus and washed the disciple's feet while Chip read the story from his Bible.
Then, I shared with them the following verse:
"Whoever wants to become great among you must be your servant, and whoever wants to be first must be slave of all. For the Son of Man did not come to be served, but to serve, and to give his life as a ransom for many."

Mark 10:43-45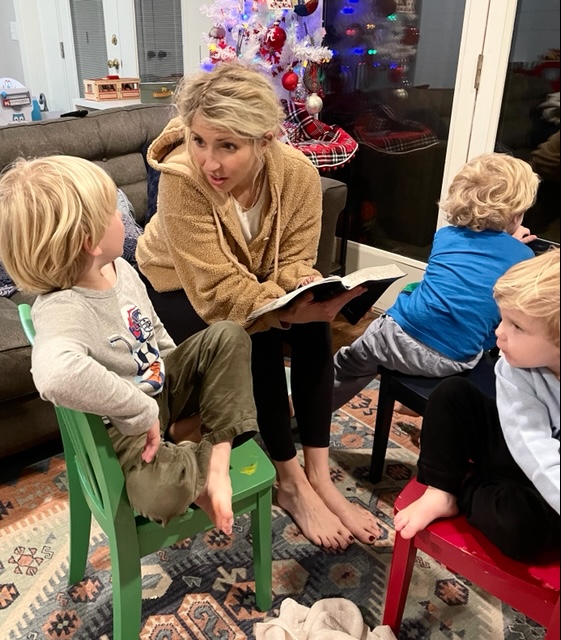 As always, I love asking wonder questions so we get to know Jesus more deeply instead of just knowing facts about him.
I wonder what Jesus wants us to learn about Him through this story?
I wonder how important being a servant is to Jesus?
I wonder what washing people's feet looks like in the world today?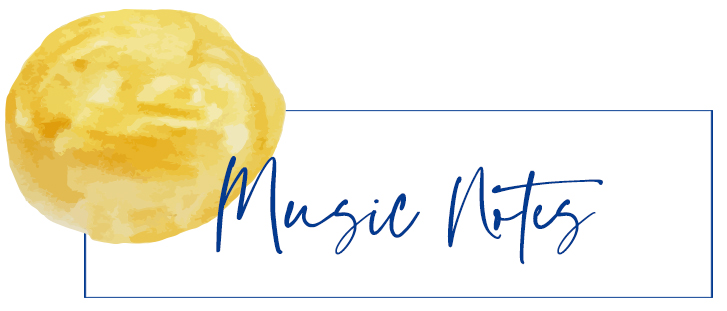 No one likes to listen to someone who brags about themselves, BUT there is ONE thing we can brag/boast about! Have your children listen for what it is… Our family can NOT listen to this song without dancing!
I hope these activities jump start your focus on humility! There is much more to come.