This month was TRICKY for us! New routines (back to school, sports starting, etc.) are difficult, and I needed some serious perseverance. What areas in life do you find yourself most in need of perseverance?
Perseverance to see the best in your spouse, even when their imperfections are the first thing the enemy wants us to notice? Perseverance with your children as we tell them for the tenth time (that hour) to treat others the way they want to be treated? Perseverance to fill your body with good foods that give us the energy we need for the day, even when Halloween Oreos and a bag of Cheetos are quick and easy and oh so yummy!? That's a lot…and I'm not even getting into the really tough stuff here!
God continues to show me the importance of daily perseverance and the essential life skill this is for our children to run the race set before them! We found the following activities to be engaging and life giving as we focused on perseverance this month: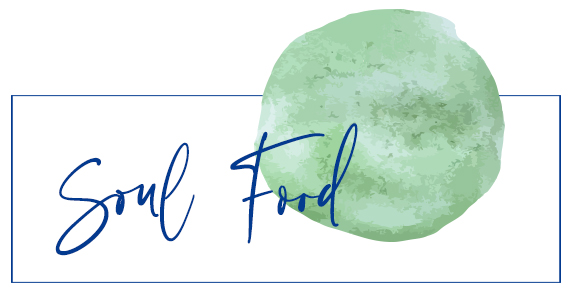 Energy Balls provided a perfect opportunity to talk about how the foods we fill our physical bodies with can actually help our perseverance-giving us energy and strength. Everyone in our house devours this recipe:
1 Cup Oats
1/2 Cup Peanut Butter
1/2 Cup Ground Flax Seed
1 Tsp. Vanilla Extract
1/2 Cup Coconut
1/4 Cup (or more) Honey
1/2 Cup Mini Chocolate Chips
*Mix well, roll into balls, and store in refrigerator.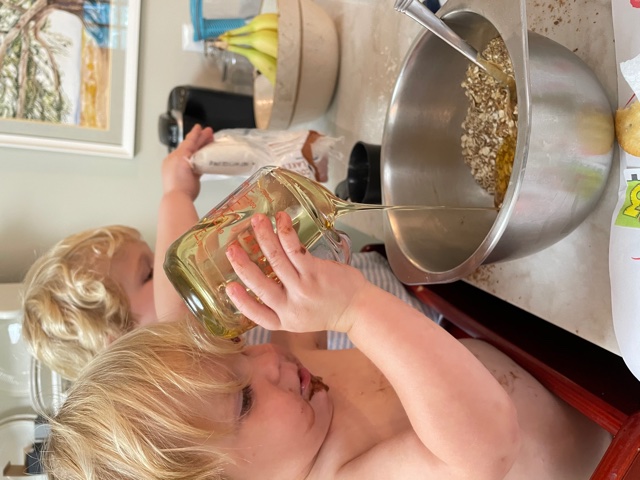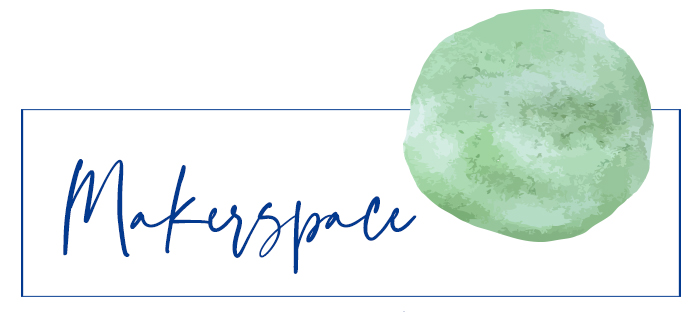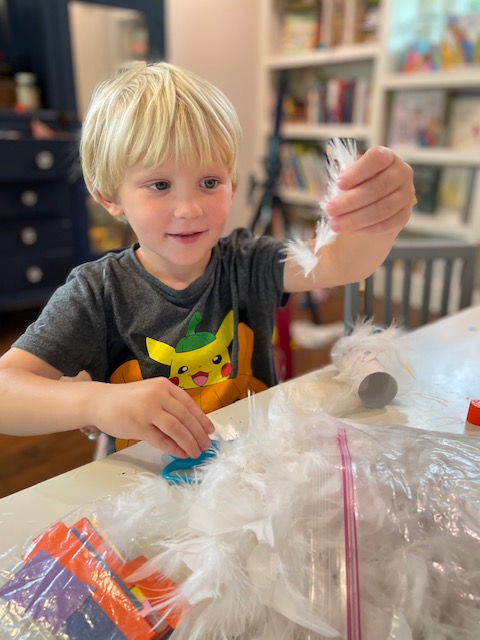 Flight School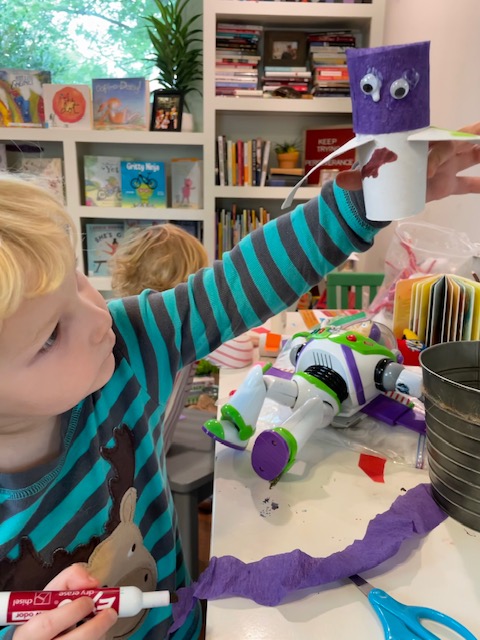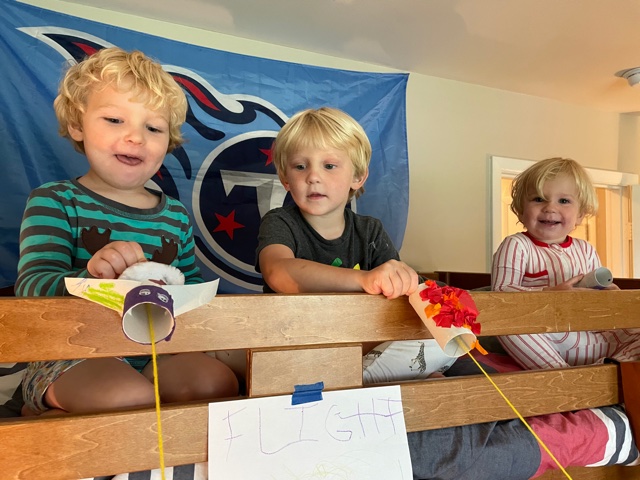 Flight School is a delightful book about a penguin who wants to fly! He eventually meets his goal, but it does not look like what the other bird's imagined. (Perfect place to talk about how everyone's race looks different.) We decided to make our own Flight School using toilet paper rolls and some yarn! The boys each created their flyer and raced them down our track which was made from yarn taped to the top of their bunk bed and the floor on the opposite side of the room. They got way more into this than I imagined, and it was a blast!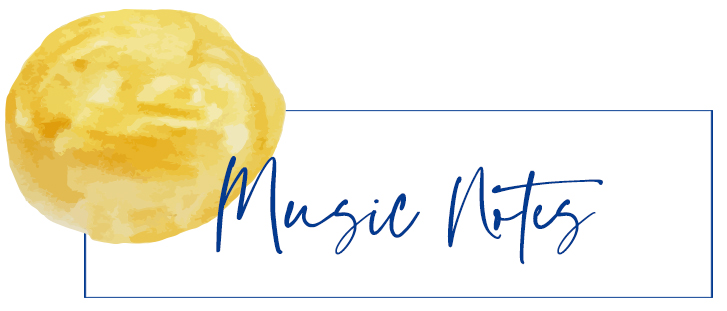 After reading The Noisy Paint Box, your children will love painting while listening to music by the composer, Arnold Schonberg just like the main character in this true story! The Noisy Paint Box, illustrates how Vasya Kandinsky persevered to do what he was passionate about-abstract painting. And, took his own path in life choosing to be different from other artists in his era!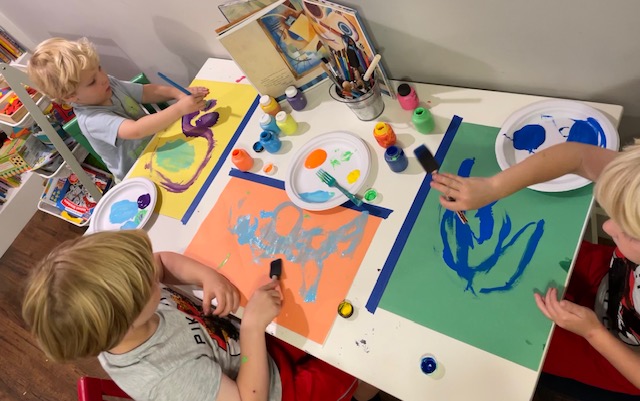 As we build perseverance with our children, we can also teach them to use this word in their everyday language as they pray for the perseverance of others in our world who desperately need it right now. This week, Justice prayed that Jesus would give perseverance to the children in Haiti, soldiers in Afghanistan, and neighbors down the road in Waverly, TN who were affected by the recent flood.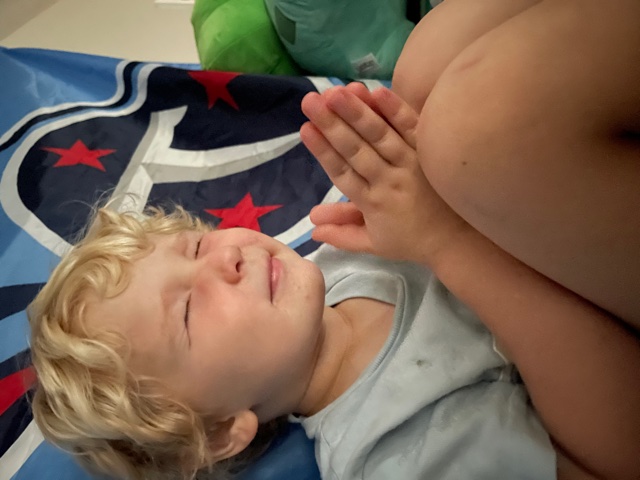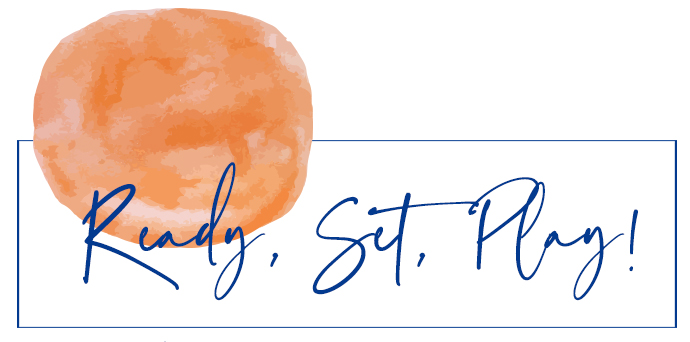 Find the Pattern to Help Rebuild the Wall
While the boys were napping, I sat up these blocks! When they woke up, I asked them to help rebuild the wall surrounding Jerusalem. I encouraged them to look for a pattern to fill in the missing pieces of the wall. As we worked together, we talked through/retold the story of Nehemiah and the perseverance he used to rebuild the wall. Then, they recreated many different types of walls which naturally included multiple attacks and battles!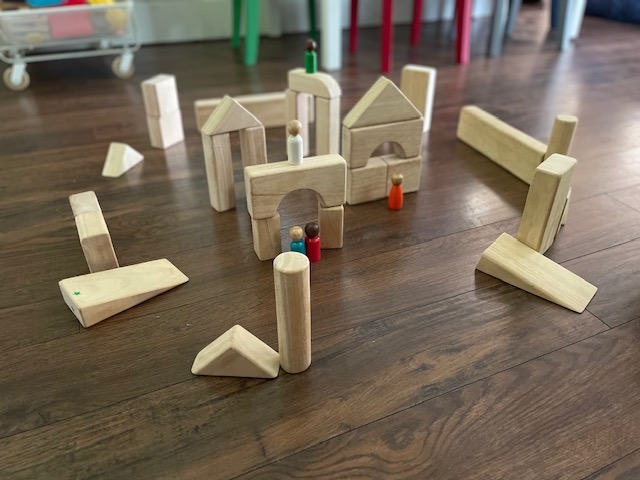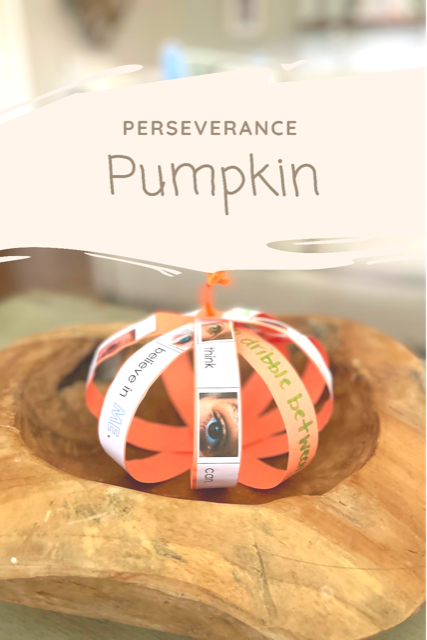 This month we also focused on training our brains to have a growth mindset! Just because we can't do something YET doesn't mean we never will. These perseverance pumpkins help remind us of the goals we set for the new school year. To make one of these with your kids, grab a sheet of construction paper, one pipe cleaner, a hole punch, and follow the instructions below:
First, have your child think of a goal and write it on a piece of paper. (We used 8 1/2 x 1 inch strips of construction paper) Then, write some positive mantras such as 'I think I can' and 'Mistakes are O.K' and glue them to the strips of orange paper.
Using a hole punch, make holes at each end of the strips of paper then stick a pipe cleaner through each end. (Be sure and make a knot in one end of the pipe cleaner to keep the strips of paper in place.) Next, slide the strips of paper down the pipe cleaner until it is the size of a pumpkin. Smash the pumpkin with your hand until it is the desired pumpkin shape! Finally, wrap the remaining end of the pipe cleaner around a pencil. These are so festive and easy to make!
I hope these activities will encourage your family's perseverance and create a mindset like Jesus who said, "In this world you will have trouble. But take heart! I have overcome the world." John 16:33