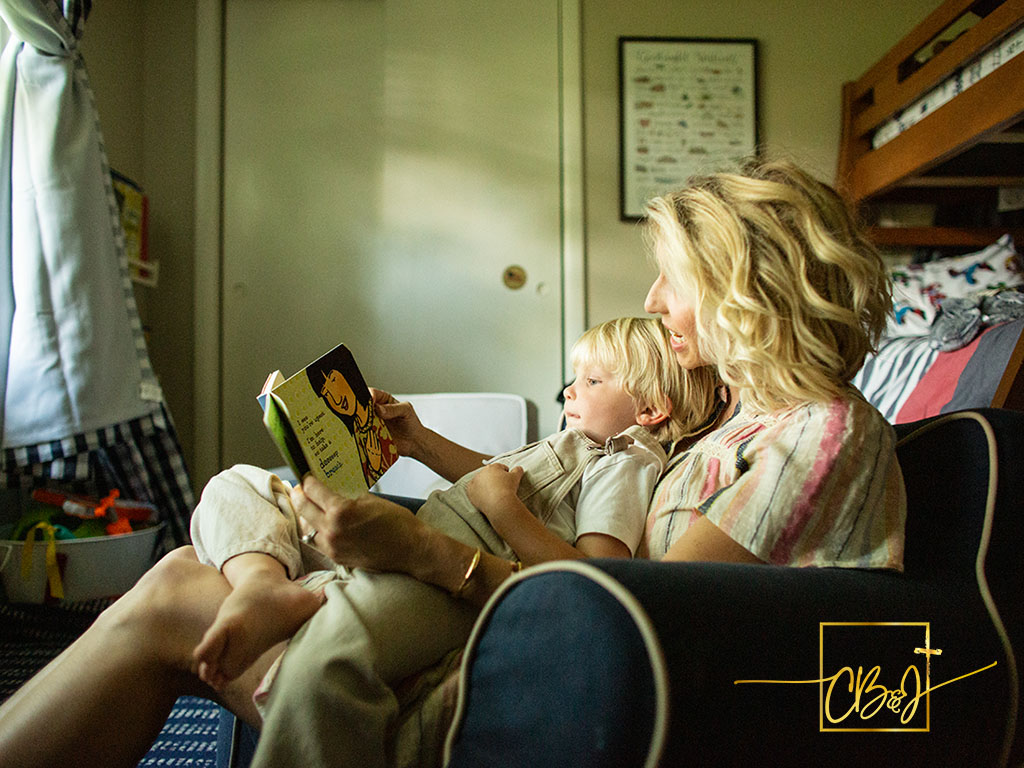 Some days story time is done because it's simply part of our routine, but some days story time is truly magical! To make reading together part of your daily rhythm, my boys and I recommend the following books:
Courage– Be Brave Little Penguin Contentment– The Best Nest
Forgiveness– We All Need Forgiveness Obedience –No David!
Gratitude– Hush! A Thai Lullaby Contentment & Self Control–You Get What You Get
Generosity– Stone Soup Generosity-Pig the Pug Gratitude- The Thankful Book
Courage– Pete the Cat and the Perfect Pizza Party Perseverance– Miss Spider's Tea Party
Self Control– Even Superheros Have Bad Days Compassion– The Snow Bear
Love– No Matter What Perseverance– Tomorrow I'll Be Brave
If you want to teach a specific character trait but are having trouble finding the right words, grab one of these books to capture your child's heart and attention!