One of my favorite authors, Mark Batterson, describes goodness so poignantly when he says:
"Goodness is not the absence of badness. You can do nothing wrong and still do nothing right. Our calling is much higher than simply running from what's wrong."
I hope these books open the eyes of our children, so they know how to run towards what is good and see that each day holds new opportunities to not just "be good" but to BE the GOOD!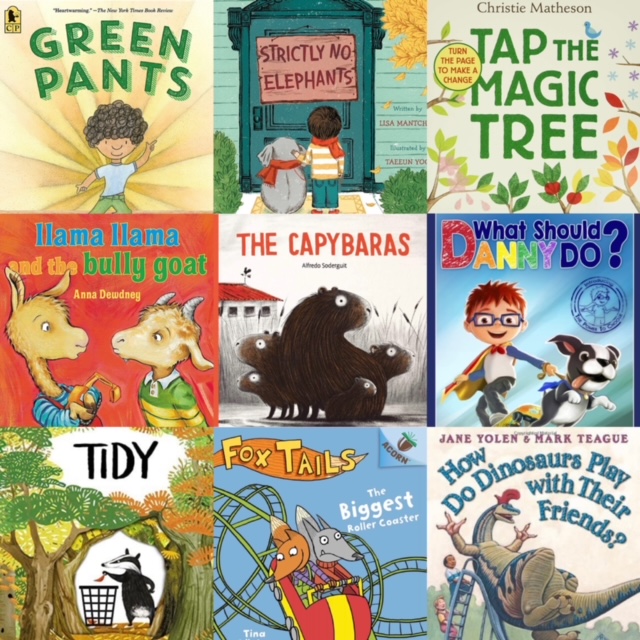 There is such an abundance of children's books for this WOW Word, that we had to create TWO lists! The first grouping of books mainly relates to making GOOD choices, seeing the GOOD, and being the GOOD! The second group of books is all about sharing GOODNESS with others through our actions!
What Should Danny Do is a powerful interactive book that shows kids the natural consequences created by their positive or negative choices and the effect those have on their days and ultimately their lives!
Fox Tails-The Biggest Roller Coaster is a great introduction for kids that shows them there are a variety of choices they get to make each day. This book focuses on the steps in choice making rather than making good choices!
The Capybaras teaches that sometimes we can find GOODNESS in unexpected places and things! My boys absolutely loved the illustrations in this book!
Strictly No Elephants shows that being a GOOD friend means including everyone.
Llama Llama and the Bully Goat is great for younger children on how to change a bad time into a GOOD one.
Green Pants became a Walker Family Favorite after the first time I read it! This book shows that sometimes making GOOD choices can be difficult. This is especially true for the character in this book who desperately wants to be in a wedding but does not know what to do when he finds out that he will have to wear black pants…a big predicament for someone who only wears Green Pants!
How Do Dinosaurs Play With Their Friends? is a great board book that illustrates qualities of a GOOD friend!
Tidy reminds readers that things don't have to be perfect to be GOOD. (My personal favorite!)
Tap the Magic Tree is an interactive book that reminded us of our Goodness Tree and how different and beautiful a tree is when it bears GOOD fruit!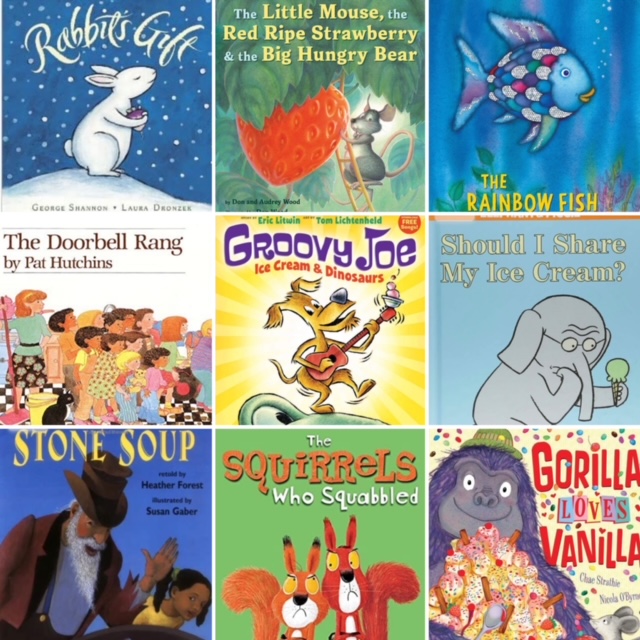 Our second group of books reinforces goodness that is found in sharing! Learning to share is a valuable skill that teaches even our youngest children how they can BE the GOOD. Each of the above books focuses on sharing with others.
Rabbit's Gift illustrates the concept of when giving something away, you actually keep on getting more.
The Little Mouse, Red Ripe Strawberry, and the Big Hungry Bear shows the satisfaction of sharing is greater than the fear of losing it.
Rainbow Fish discovers it's rather lonely to not share.
The Doorbell Rang is a wonderful book that uses division to show there is always enough to share.
Groovy Joe is filled with fun and suspense but always ends with sharing topped with a crazy dance! (Banks' favorite!)
Should I Share My Ice Cream? creates a visual of the steps involved in choosing to share or not to share.
The Squirrels Who Squabbled illustrates how greed can prevent success, and the best thing to share is a laugh.
Stone Soup is a classic story about the huge impact that can be made when townspeople come together and share what they've got. My younger boys always love recreating this story in their play kitchen after reading this book.
Gorilla Loves Vanilla is a quick read about sharing something as sweet as ice cream even when others have not chosen to share with you!
Extension Activity:
While reading any of these books, give your child a marker and notepad and tell them to make a tally mark each time the character makes a choice! This provides practice for seeing the GOOD. I gave multiple prompts while reading, and my boys were truly astonished to see how many choices the characters made, and ultimately, the numerous opportunities for goodness! After this activity, my five year old decided to keep up with how many choices he made in one hour and discovered how many chances he had to BE THE GOOD.