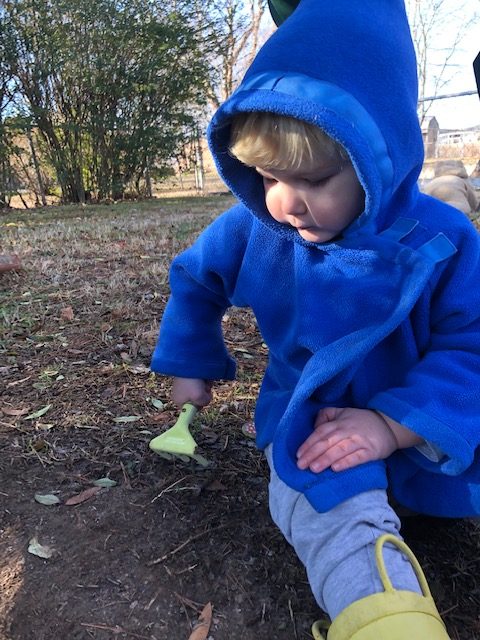 Last week the Titans lost, Charlie had a flat tire, and I was at home with four boys that couldn't seem to get along. At 4:30 we decided to go on a walk! They loaded up in the red wagon and we started walking down our driveway. I confessed, "Boys, sometimes it feels like everything is going wrong. What's good? God has given us SO much but sometimes I have trouble remembering, lets see if we can find a few things outside to be grateful for."
The first thing the boys saw was the swing in our front yard! We all smiled as we talked about how high Charlie can push them and the funny phrases that he says, "thank you for Dada" they said out loud. Then I expanded on their thought, "without the tree that God made, a swing would be of no use! Thank you, Lord, for the tree!" We continued our walk and said thank you for the grass, then for our neighbor's dog that the boys are grateful for, because although they are slightly terrified of him, they recognized how much their youngest brother LOVES watching him and said they were "thankful for the dog that can make Whit stop crying."
Our walk lasted about fifteen minutes, when we came back inside everyone was calm…and cold! But I was in a better place, mentally and so were the boys!
"Number the beats, record the blessings, enumerate the gifts, see ONE at the center of it all, and know there is much and it is fleeting and it is in the accounting of a life that we accumulate thanks for anything in life. Is it the accountants who know the full measure of His grace?" – Ann Voskamp
We call this activity a Gratitude Scavenger Hunt and hope you find time in your week to get outside and marvel at the unique treasures God has given you! As you play with your child ask the Holy Spirit to open your eyes to see new gifts to be grateful for. When you see something, say it out loud! If you need more structure, give your child the following prompts:
Find something that makes you happy

Find something to give someone else to make them smile

Find one thing that you love to smell

Find one thing you enjoy looking at

Find something that's your favorite color

Find something you hear

Find something you can use to make a gift for someone

Find something that is useful for you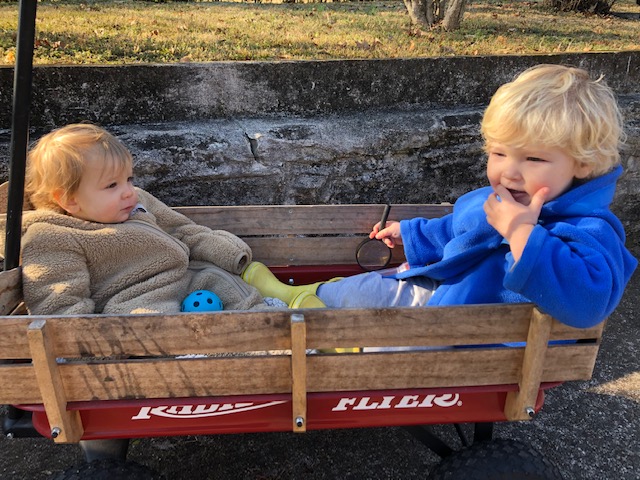 If you have really littles, like ages 0-2 consider getting outside to look for all the animals God has made. My boys loved being pulled in the red wagon as we looked and listened for animals to thank God for. However, their favorite part of our hunt was when we spent time digging for bugs in the garden dirt!